Project Coordinator MHFA SAMSHA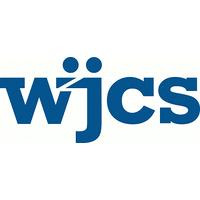 Westchester Jewish Community Services
Job Functions:
Administration, People & HR, Customer Service
Employment Types:
Part-time
Locations:
White Plains, NY, USA
WJCS is searching for a part-time, MHFA SAMSHA Project Coordinator. The Project Coordinator will provide administrative support to the Director of Youth Services and the MHFA initiative at WJCS. The Project Coordinator is also responsible for responding to inquiries regarding MHFA trainings; organizing and delivering trainings and 'teasers' to outside organizations; maintaining and updating spreadsheet with program updates, trainings, Listserv, and social media.
Other responsibilities include conducting site visits, preparing all necessary documents for trainings, ordering appropriate materials, inputting data from completed trainings, maintaining data collection necessary for reporting on SAMSHA grant site; working with staff to ensure evaluations are complete and delivering trainings and workshops to parents and families, professionals, and community members as needed
The ideal candidate must possess a Bachelor's degree in social work, human services or related field. Minimum 2 years' experience in mental health or non-profit services sector working with culturally diverse populations required. Bilingual English/Spanish preferred, but not required.
At WJCS we value our employees, their contributions, and their growth. We demonstrate this commitment with much more than highly competitive benefits and compensation - we show it every day in the way we work together, embracing leadership behaviors that are recognized and rewarded. We value you, your growth and your contributions.