Social Worker, Mobile Mental Health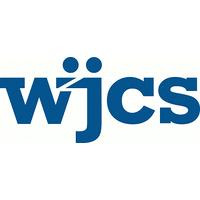 Westchester Jewish Community Services
Job Functions:
Administration, Customer Service
Employment Types:
Full-time
Locations:
Yonkers, NY, USA
SIGN ON BONUS
Westchester Jewish Community Services (WJCS) a non-profit organization, was founded in 1943 and has grown to be the largest provider of licensed outpatient community mental health services and one of the largest human service agencies in Westchester County. We provide state-of-the-art programs and services and compassionate care to more than 20,000 people of all ages and backgrounds throughout Westchester.
Our Family Matters program has an exciting full-time, social worker position available in Westchester County for a dynamic program to work with special children and their families. The position requires an individual who believes that children are best raised in their homes and communities and that despite mental health issues, they have innate strengths and abilities that make them unique. There is a very strong sense of team at Family Matters, as well, so the desire to be a part of a team coupled with the ability to be a team player is necessary. Family Matters strives to be an anti-racist program, with focus and emphasis being on understanding structural racism and its impact on families.
The ideal candidate will possess the following:
A vehicle and valid driver's license; experience working with youth with mental health needs; LMSW required or related Master's degree. Bi-lingual, English/Spanish is a plus.