Communications Assistant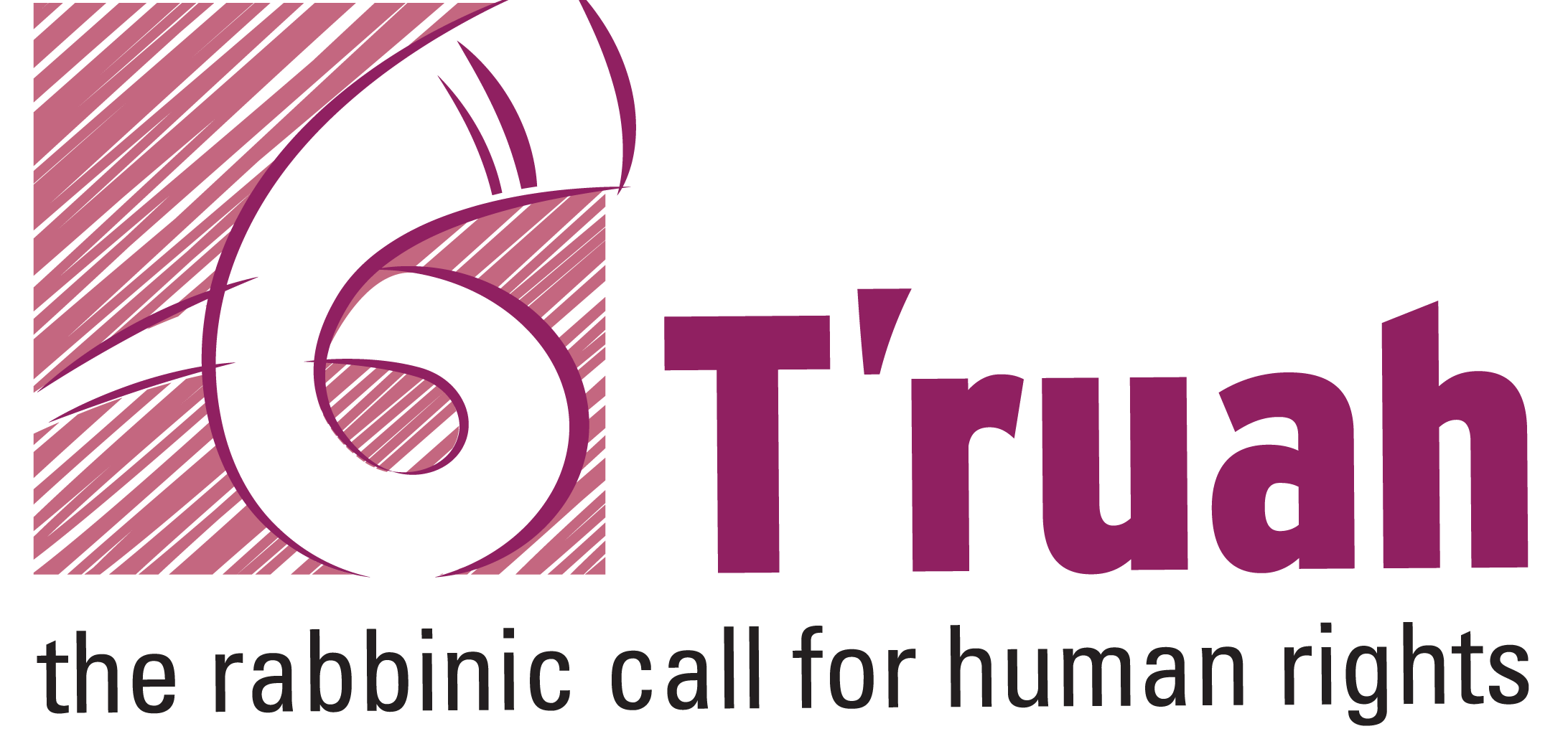 T'ruah
Administration, Marketing & Communications · Full-time
New York, NY, USA · Remote
50,000 – 60,000 USD per year
Posted on Tuesday, January 10, 2023
T'ruah is seeking a full-time Communications Assistant who will implement our communications strategy by keeping our website updated with current events and actions, writing and editing content, and setting up and scheduling eblasts and social media posts. This person will add value to the communications team by ensuring that external communications are clear, consistent, and in service of our organizational mission.
The ideal candidate is a detail-oriented self-starter who is an excellent writer and can prioritize a variety of daily tasks while working independently on long-term projects.
This is an exciting time to join T'ruah at an incredible moment of growth. We are in the second year of an ambitious five-year plan to grow our organization and budget substantially. This position is an incredible opportunity for someone who is excited about being part of an organization making social change and protecting human rights.
Who We Are
T'ruah trains and mobilizes more than 2,300 rabbis and cantors from all streams of Judaism, together with all members of the Jewish community, to act on the Jewish imperative to respect and advance the human rights of all people. Grounded in Torah and our Jewish historical experience and guided by the Universal Declaration of Human Rights, we call upon Jews to assert Jewish values by raising our voices and taking concrete steps to protect and expand human rights in North America, Israel, and the occupied Palestinian territories.
To learn more about our work, visit www.truah.org or find us @truahrabbis on Twitter and Facebook.
What You'll Do
The Communications Assistant reports directly to the Chief Communications Officer (CCO) and is responsible for the following:
Ensure truah.org is up-to-date with current press releases, events, actions, and more; work with our web developers to solve technical issues; source and edit images; follow best practices for accessibility; and track and report traffic and other key performance indicators (KPIs)
Draft and copy edit eblasts; use Salsa Engage to set up and schedule eblasts; work with program and development staff to test and finalize eblasts; and track email KPIs and create reports to share across departments
Draft and schedule social media posts; monitor our feeds for questions and comments and respond as needed; and monitor trending topics related to our issue areas
Keep T'ruah's photo and video archives up to date by gathering media from staff after events and labeling and uploading them to our database
Coordinate pricing and fulfillment with merchandise vendors; engage with customers; maintain store webpage; and perform other merchandise-related tasks as needed
Other administrative communications tasks as needed, including supporting paper mailings and giveaway fulfillment
If you were in the role right now, you would be:
Editing and doing quality assurance for the new truah.org website, making small edits as needed and bringing questions to the CCO
Working with program team members to advertise upcoming events and trainings via social media and eblast
Tracking coverage of T'ruah and media appearances of staff
Who You Are & Keys to Success
You will be a team player and collaborate with many colleagues in addition to your supervisor, including members of the Programs Team.
To be successful in this job, you will, are, or have:
Self-starter who can take an idea, research, and run with it.

Have excellent time management and organizational skills and prioritize tasks effectively.
Generate many ideas and see them through from idea to production.
Have a willingness to learn from your mistakes and not repeat them, and have the ability to synthesize new information.
Prefer a hands-off management style; have the ability to take an idea and run with it while gathering input as needed.

Excellent attention to detail, including copy editing.

Copy edit your own and others' writing with a keen eye for typos, organizational style, and toward inclusive, people-first language.
Double check all communications before they go public.
Take a big-picture view of each video, photo, graphic, email, and sentence to think about how it will be perceived by our audience and how it can be edited or changed to be as clear and compelling as possible.

Great writer.

Write clear, concise copy. Convey information simply, without flowery or opaque language.
Tailor writing to the specific platform (social media/ email/ website) and audience as needed. Choose words and phrases that will be easily understood by the broadest audience possible.
Use correct grammar and spelling, and require very little editing of your writing.

Commitment to T'ruah's mission. Ability to articulate what T'ruah does and why you want to work here.
Past communications experience, and some Hebrew or background in Jewish text are a plus, but not required.
Experience with the following key systems would position you to get up to speed quickly: Wordpress; Salsa Engage; Buffer.
Systemic inequities in hiring have caused many women, people of color, and LGBTQ+ people to apply to jobs only if they meet 100% of the qualifications. If you don't have all of the qualifications listed above but are extremely organized, passionate about our mission, and believe you have applicable and transferable skills from other industries, we encourage you to apply for this job. We'd love to hear from you. In your cover letter, be sure to explicitly highlight how your experience, skills, and personal qualities have set you up to succeed in the role.
What Else You Should Know
Status
This position is full-time.
Salary
This position is in T'ruah's $50,000 - $60,000 salary band. We set salary within this band through a collaborative process using a standard rubric based on years of experience.
Location
While the position can be filled by someone working remotely, we do have a strong preference for the position to be filled by someone in the New York Metropolitan Area. Those living in the NY Metro Area will have our New York City office at their disposal.
Travel
We expect you to have the ability to travel to occasional in-person meetings in various U.S. locations.
Benefits include:
100% coverage of your health insurance premium and 50% coverage for one family member
Access to dental and vision insurance, as well as additional voluntary benefits.
Automatic employer contributions of an amount equal to 5% of your salary to your 403(b) retirement account beginning one year after the date of hire - whether or not you make elective deferral contributions
10 vacation days a year in your first year of employment, increasing to 20 days a year after three years
34 holidays a year, which includes Jewish and most Federal holidays, Summer Fridays, and a floating holiday
Paid leave of up to 12 weeks for the birth or adoption of a child
Health care flexible spending account
Dependent care flexible spending account
Commitment to diversity, equity, and inclusion (DEI)
T'ruah is committed to DEI at every level of our organization, including our Board of Directors. For the past several years we have been actively working on becoming an antiracist organization. We recently published a set of organizational values reflecting this commitment.
Equal opportunity employer
T'ruah isn't just an equal opportunity employer. We are actively seeking to build a diverse and inclusive team with a wide range of backgrounds, perspectives, and skills. T'ruah does not discriminate on the basis of sexual orientation, gender identity or expression, race, color, religion, national origin, sex, age, marital status, disability, personal appearance, family responsibility, political affiliation or any other status protected by applicable law. Women, transgender people, veterans and people of color are encouraged to apply.
How to Apply
Complete the informational form located here.
Send a cover letter and resume to jobs@truah.org. Please write "Communications Assistant" in the subject line. Cover letters will be assessed as a writing sample; resumes without a cover letter will not be considered. No phone calls, please.
Our Timeline
Applications will be accepted, and interviews will be conducted, on a rolling basis. Our ideal start date for this position is ASAP.
T'ruah is an equal opportunity employer.