Director of Organizing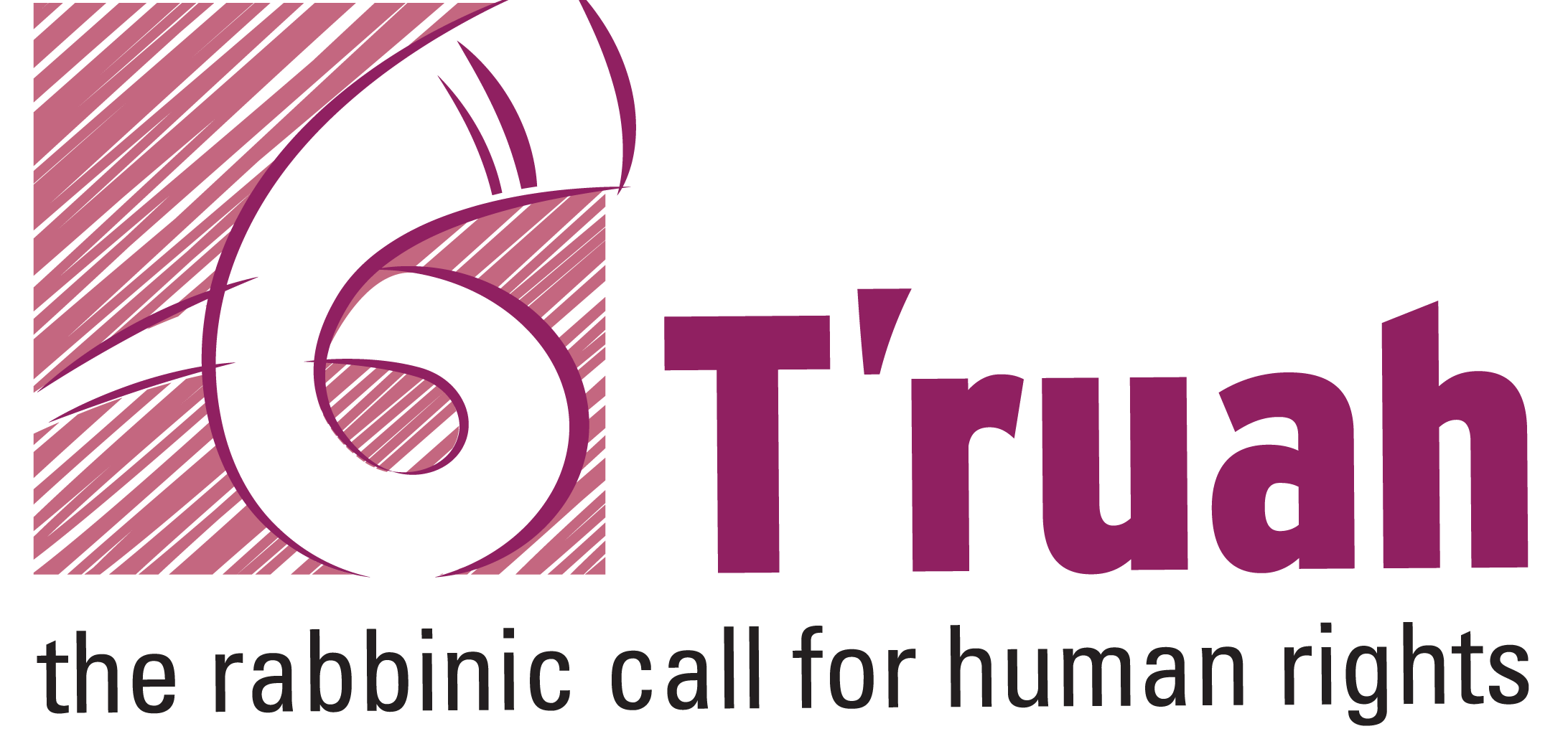 T'ruah
Employment Types:
Full-time
Locations:
Remote; New York, NY, USA
Compensation:
80,000 – 105,000 USD per year
T'ruah is seeking a Director of Organizing to oversee our team of local organizers, design and implement leadership development, lead base-building efforts, and head the development of the intellectual architecture and organizational infrastructure for our cluster organizing work.
The ideal candidate is an experienced organizer with a knack for coaching and leadership development and an appetite for helping an organization build and strengthen its local organizing structure, and build its base.
This is an exciting time to join T'ruah at an incredible moment of growth. We are in the midst of an ambitious five-year plan to grow our organization and budget substantially; you have the opportunity to get in on the ground floor.
Who We Are
T'ruah trains and mobilizes more than 2,300 rabbis and cantors from all streams of Judaism, together with all members of the Jewish community, to act on the Jewish imperative to respect and advance the human rights of all people. Grounded in Torah and our Jewish historical experience and guided by the Universal Declaration of Human Rights, we call upon Jews to assert Jewish values by raising our voices and taking concrete steps to protect and expand human rights in North America, Israel, and the occupied Palestinian territories.
To learn more about our work, visit www.truah.org or find us @truahrabbis on Twitter and Facebook.
What You'll Do
The Director of Organizing, who reports to the Chief Strategy Officer, has the following responsibilities:
Oversee our organizing team and organizing structure & methodology
Work closely with the Chief Strategy Officer, the Director of Campaigns and the Director of Leadership and Learning to ensure clusters are well integrated into our national campaigns and education work, and into the organization overall.
Work with staff on weaving cross-cluster networks of collaboration and support.
Supervise and coach the New York, California, & Boston organizers as well as run organizing team meetings in collaboration with the rest of the organizing team.
Collaborate inter-departmentally to build the organizational infrastructure needed to set the organizing team up for success.
Work with organizers, the Director of Campaigns, the Director of Leadership and Learning, and other relevant staff to develop organizing trainings for rabbis and cantors.
Design and implement leadership development framework
Design and implement a leadership development framework and strategy across the organization, creating seamless opportunities for our chaverim to move throughout the organization and up the ladder of engagement.
Collaborate across the organization to increase opportunities for chaverim involvement that align with our vision of leadership development.
Collaborate across the organization to make leadership development plans for individual chaverim.
Welcome chaverim (members)
Invite chaverim to 1:1s; build relationships w/our base.
Serve as organizational "concierge" to direct clergy as to how they might get involved at T'ruah.
Oversee development and implementation of a basebuiding strategy across the organization.
If you were here right now, you would be:
Planning to bring together (virtually) cluster leaders for the first time to share challenges and best practices and build their skills and capacity
Drafting a preliminary organizing budget and plan for the FY23 fiscal year
Formalizing and implementing a proposal for how to move chaverim through different levels of leadership at T'ruah
Meeting with a new chaver for a 1:1
Coaching one of your direct reports through a professional challenge or event, like our "campaign covenanting" with a No New Women's Prison campaign in Boston
Planning a New Member Orientation with other staff to welcome chaverim to the organization and plug them into our work
Who You Are & Keys to Success
To be successful in this job, you will be or have:
A skilled and experienced organizer. You have a significant amount of organizing experience. You've led successful organizing campaigns, and have a demonstrated track record of building relationships as well as building up the leadership of others.
Ability to manage staff and teams, with a coaching and learning mentality: Demonstrated experience helping others grow. You use coaching, training, and feedback to develop others and support problem-solving. You see mistakes as learning opportunities. You seek and engage well with feedback.
An attentive and empathetic leader and relationship builder: You're enthusiastic about meeting and engaging with people and are able to put people at ease, especially when there are lines of difference. You listen closely to understand needs or concerns and take steps based on that input. You get back to people in a timely manner and take pride in providing clear, helpful information.
Experience modeling and inspiring accountability: You inspire and motivate others to take action and meet goals. You delegate skillfully, hold teams accountable and acknowledge growing edges (in self and others).
Entrepreneurial and resourceful: You've** **overcome challenges and leveraged resources to creatively solve problems. You propose solutions to issues without much guidance (but are not afraid to ask questions). You proactively ask for help, anticipate problems, and course-correct where needed.
Ability to manage a high volume of work with efficiency:** **You have, or can create, a system for keeping tasks from slipping through the cracks and are able to juggle competing demands and prioritize without sacrificing quality.
Clear, precise, compassionate communicator: You can speak clearly on behalf of the organization and advocate for/with community members. You communicate well with others, including sharing context and asking questions to understand others' perspectives.
Experience/comfort working within a faith-based environment; You have an ability to authentically draw on your faith experience and faith-based language and to connect that with social change issues.
Racial equity and inclusion values and skills: You understand the historical context for racial inequity and its present-day implications. You recognize ways that race and other identities intersect in social justice work, especially with communities of rabbis and cantors. You are comfortable talking about identities such as race, ethnicity, sexual orientation, class, ability, or gender in plain, specific terms. You identify decisions, policies, or practices that have disparate impacts based on identity, and you're driven to make changes in systems and practices to operationalize equity.
The following are preferred but not required:
Management experience
Experience with T'ruah's campaign areas, including human rights for Israelis and Palestinians; worker justice; ending mass incarceration; democracy; immigration; anti-racism and countering antisemitism
Experience with or knowledge of the American Jewish Community
Located in New York, Boston, Los Angeles or the Bay Area
A qualified candidate for this position does not require rabbinic ordination.
Systemic inequities in hiring have caused many women, people of color, and LGBTQ+ people to apply to jobs only if they meet 100% of the qualifications. If you have some but not all of the qualifications listed above and believe you would excel in this role, we encourage you to apply for this job. In your cover letter, be sure to explicitly highlight how your experience, skills, and personal qualities have set you up to succeed in the role.
What Else You Should Know
Status
This position is full-time.
Salary
This position is in T'ruah's $80,000 - $105,000 salary band. Those with a relevant degree start at $85,000. We set salary within this band through a collaborative process using a standard rubric based on years of experience.
Location
The job location depends on where you reside: If you live anywhere other than the New York Metropolitan Area, the position is remote. Those living in the New York Metro Area will have our New York City office at their disposal, and some amount of in-office work may be required in the future.
Travel
Currently due to COVID no travel is required, but in the future we'd expect the ability to travel to occasional in-person meetings in various US locations.
Benefits include:
100% coverage of your health insurance premium and 50% coverage for one family member
Automatic employer-side contributions of an amount equal to 5% of your salary to your 403(b) retirement account beginning one year after the date of hire - whether or not you choose to make employee-side contributions
10 vacation days a year in your first year of employment, increasing to 20 days a year after three years
34 holidays a year, which includes Jewish and most Federal holidays, Summer Fridays, and a floating holiday
Paid leave of up to 12 weeks for the birth or adoption of a child
Health care flexible spending account
Dependent care flexible spending account
Commitment to diversity, equity, and inclusion (DEI)
T'ruah is committed to DEI at every level of our organization, including our Board of Directors. For the past several years we have been actively working on becoming an antiracist organization. We have recently created a set of organizational values that reflects this commitment.
Equal opportunity employer
T'ruah isn't just an equal opportunity employer. We are actively seeking to build a diverse and inclusive team with a wide range of backgrounds, perspectives, and skills. T'ruah does not discriminate on the basis of sexual orientation, gender identity or expression, race, color, religion, national origin, sex, age, marital status, disability, personal appearance, family responsibility, political affiliation or any other status protected by applicable law. Women, transgender people, veterans and people of color are encouraged to apply.
How to Apply
AND
Send a cover letter and resume to jobs@truah.org. Please write "Director of Organizing" in the subject line. Resumes without a cover letter will not be considered.
Our Timeline
Applications will be accepted through May 6. Interviews will be conducted on a rolling basis. Our ideal start date for this position is as soon as possible.