Sr. Manager of Violence Prevention and Training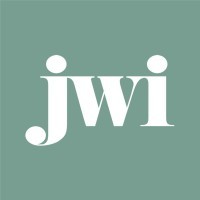 Jewish Women International
Administration · Full-time
Remote
55,000 – 69,000 USD per year
Posted on Friday, January 20, 2023
Jewish Women International (JWI) is seeking a highly motivated Sr. Manager of Violence Prevention and Training to support JWI's anti-violence portfolio of work, and the organization's Office on Violence Against Women grant projects.
Key Details
Location: Remote, East Coast preferable
Salary: $55,000 - $69,000/year, commensurate with experience
Applications close February 6, 2023
The Opportunity for Impact
JWI addresses the cycle of violence against women and girls through three pillars of work: gender-based violence, economic security, and women's leadership. When women can live in safe homes and healthy relationships; when we have control over our finances; and when we have women leaders supporting each other and building workplaces that are safe and equitable, we will live in a world where women may thrive.
What You'll Do
Staff JWI's Office on Violence Against Women Grants
Technical Assistance Grant: Empower OVW's Engaging Men and Boys grantees with tools to meaningfully connect with faith communities to prevent domestic violence, dating violence, sexual assault, and stalking.
Underserved Grant: "Engaging the Orthodox Jewish Community of Philadelphia in Addressing Domestic Violence" will enhance culturally competent education, prevention, and intervention training and resources through a partnership with direct services serving the Jewish community in Philadelphia.
Responsibilities include but are not limited to:
· Co-facilitating strategic planning process
· Reviewing and editing content for all trainings
· Creating faith resources
· Attending all partner meetings and OVW trainings
· Developing programmatic materials i.e. webinar presentations, workshops, toolkits, and resources
Project Management
· Communicate with project partners regarding creating strategic plans, deliverables, grant requirements, scheduling events, and project implementation
· Attend all meetings and trainings with project partners, OVW grantees, and OVW staff
· Participate in all webinars, meetings, calls, or events required by funders
· Compile evaluation data to identify trends, needs, and potential modifications
· Assist with the writing and submission of all grant reports
Trainings
National Alliance to End Domestic Abuse
The Alliance provides 10 monthly webinars led by the country's top experts on domestic violence and sexual assault prevention and response.
· Responsible for the creation and implementation of webinar trainings
The National Collaborative of Jewish Domestic Violence Programs
A network of Jewish domestic violence programs supported by JWI.
· Coordinate with Sr. Director of Survivor Supports and Initiatives on trainings for Collaborative members
Qualifications
JWI recognizes that far too often women, trans, and non-binary people, as well as other structurally marginalized groups apply to jobs only if they meet 100% of the qualifications. If the work and possibilities described above excite you, we encourage you to apply.
Relationships
This position supervises the Program Manager and reports directly to the Chief Program Officer.
The successful candidate is:
· Knowledgeable on issues related to sexual assault, dating abuse, domestic violence, and stalking prevention and response
· Culturally competent to work with multifaith partners
· An experienced curriculum writer
· A highly detailed project manager
· A skilled facilitator
· A collaborative colleague who is excited to grow the work and mission of JWI
Benefits
Benefits include medical and dental insurance, life insurance, Long Term Disability, paid parental leave, 403(b) retirement plan, Flexible Spending Account, paid vacation and sick leave, plus paid office closures for 7 Jewish holidays, 8 federal holidays, and the week between Christmas and New Year's Day.
JWI is an equal opportunity employer, regardless of race, color, religion, gender, sexual orientation, gender expression, age, alienage or citizenship status, creed, genetic predisposition or carrier status, national origin, disability condition, marital status, status as a veteran, or any other protected characteristic as established by federal, state or local law. All are encouraged to apply.
To Apply
Please send your résumé and a cover letter - detailing what you will bring to this position and what excites you about this opportunity - to Lisa Register, Sr. Director of Operations and Finance, at HR@jwi.org.
Jewish Women International is an equal opportunity employer.