Development (Fundraising) Coordinator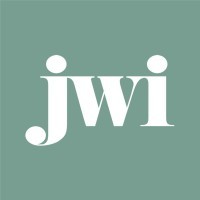 Jewish Women International
Job Functions:
Administration
Employment Types:
Full-time
Compensation:
40,000 – 44,000 USD per year
Applications close September 30, 2022.
KEY DETAILS:
Location: Flexible within the United States
Salary: $40,000 - $44,000/year, commensurate with experience
THE OPPORTUNITY FOR IMPACT
JWI addresses the cycle of violence against women and girls through three pillars of work: gender-based violence, economic security, and women's leadership. When women can live in safe homes and healthy relationships; when we have control over our finances; and when we have women leaders supporting each other and building workplaces that are safe and equitable, we will live in a world where women may thrive.
Now in our 125th year, JWI is uniquely poised for growth. Responding to our 2021 research report assessing the unmet needs of Jewish survivors and the domestic violence programs serving the Jewish community, JWI launched the National Center on Domestic and Sexual Violence in the Jewish Community and the Collaborative of Jewish Domestic Violence Programs and the Women's Financial Empowerment Institute. Our leadership programs engage young professional women in D.C., New York, Chicago, Denver, L.A., San Francisco, San Diego, and Tel Aviv. We are now launching similar networks for women over 35.
POSITION DESCRIPTION
We are seeking a development coordinator to manage our donor database and support all fundraising initiatives.
Responsibilities will include:
Database
Manage JWI's database, including updating and maintaining information on constituents in Salsa CRM; i.e. address changes, phone number changes, name changes, etc.
Process gifts and pledges, including entering daily donations from the website, credit cards, and live checks.
Print and mail gift acknowledgment letters.
Send tribute and memorial cards.
Run queries, pull data, and create reports as needed.
Chapter Services
Respond to chapter inquiries and requests in a timely manner.
Mail chapter member dues renewals.
Create and run chapter membership and fundraising reports.
Support chapter fundraising efforts as well as chapter and membership outreach.
Send fundraising reports to chapters on a quarterly basis.
General Fundraising Support
Assist with direct mail campaigns.
Support the National Library Initiative.
Track grant applications.
Coordinate with Finance Department by sending monthly donation and online giving reports.
Support fundraisers including Women to Watch and the Flower Project.
Mail all FP cards.
Coordinate with FP shelters for flower delivery.
Track fundraising.
Additional administrative duties as assigned.
QUALIFICATIONS
JWI recognizes that far too often women, trans, and non-binary people, as well as other structurally marginalized groups apply to jobs only if they meet 100% of the qualifications. If the work and possibilities described above excite you, we encourage you to apply.
The successful candidate:
Is comfortable and confident working in a database;
Is proficient in Microsoft Word and Excel;
Is able to juggle multiple tasks at once in a fast-paced environment;
Is well organized, attentive to detail, and has good communication skills.
COMPENSATION
Salary is $40,000-$44,000/year commensurate with experience.
JWI offers a competitive benefits package, and a fast-paced, purpose-driven, collaborative, and supportive work environment.
JWI EQUAL EMPLOYMENT OPPORTUNITY
JWI is dedicated to building a culturally diverse and pluralistic staff. JWI provides equal opportunity to all people regardless of race, color, national or ethnic origin, religion, age, sex, gender, sexual orientation, gender identity and expression, marital status, veteran status, disability, or any other proscribed category set forth in federal or state regulations. This policy applies to all employees and candidates for employment.
TO APPLY
Please send your résumé and a cover letter detailing what you will bring to this position and what excites you about this opportunity to Lisa Register, Sr. Director of Operations and Finance.