MSW and Facilitator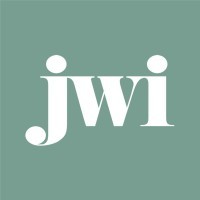 Jewish Women International
Employment Types:
Full-time
Locations:
Remote; United States
Compensation:
81,000 – 99,000 USD per year
KEY DETAILS:
Location: Flexible within the United States
Salary: $81,000 - $99,000/year, commensurate with experience
Rolling applications
ABOUT JWI
Jewish Women International (JWI), one of the original American Jewish organizations, is the leading Jewish organization working to empower women and girls – of every race, culture, gender identity, and sexual orientation – by ensuring and protecting their safety, building access to long-term economic security, and lifting and mentoring women leaders.
THE OPPORTUNITY FOR IMPACT
JWI addresses the cycle of violence against women and girls through three pillars of work: gender-based violence, economic security, and women's leadership. When women can live in safe homes and healthy relationships; when we have control over our finances; and when we have women leaders supporting each other and building workplaces that are safe and equitable, we will live in a world where women may thrive.
Now in our 125th year, JWI is uniquely poised for growth. Responding to our 2021 research report assessing the unmet needs of Jewish survivors and the domestic violence programs serving the Jewish community, JWI launched the National Center on Domestic and Sexual Violence in the Jewish Community and the Collaborative of Jewish Domestic Violence Programs and the Women's Financial Empowerment Institute. Our leadership programs engage young professional women in D.C., New York, Chicago, Denver, L.A., San Francisco, San Diego, and Tel Aviv. We are now launching similar networks for women over 35.
POSITION DESCRIPTION
We are seeking an MSW to work across all JWI departments to ensure programming is trauma-informed and survivor-centered. This position reports to JWI's Chief Program Officer.
Responsibilities will include:
Overseeing and managing JWI's new job-readiness program for domestic violence survivors;
Collaborating with JWI's Women's Financial Empowerment Institute staff on program development;
Leading peer-to-peer support forums for domestic violence prevention advocates;
Facilitating "Here for You" workshops; and
Developing wellness programs for cohorts of women leaders.
QUALIFICATIONS
JWI recognizes that far too often women, trans, and non-binary people, as well as other structurally marginalized groups apply to jobs only if they meet 100% of the qualifications. If the work and possibilities described above excite you, we encourage you to apply.
The successful candidate:
Has an MSW;
Is able to juggle multiple projects at once in a fast-paced environment; and
Has experience facilitating workshops, designing programs, and offering trauma-informed support.
COMPENSATION
Salary is $81,000 - 99,000/year commensurate with experience.
JWI offers a competitive benefits package, and a fast paced, purpose-driven, and collaborative and supportive work environment.
JWI EQUAL EMPLOYMENT OPPORTUNITY
JWI is dedicated to building a culturally diverse and pluralistic staff. JWI provides equal opportunity to all people regardless of race, color, national or ethnic origin, religion, age, sex, gender, sexual orientation, gender identity and expression, marital status, veteran status, disability, or any other proscribed category set forth in federal or state regulations. This policy applies to all employees and candidates for employment.
TO APPLY
Please send your résumé and a cover letter detailing what you will bring to this position and what excites you about this opportunity to Lisa Register, Director of Operations, at lregister@jwi.org.