Economic Inclusion Associate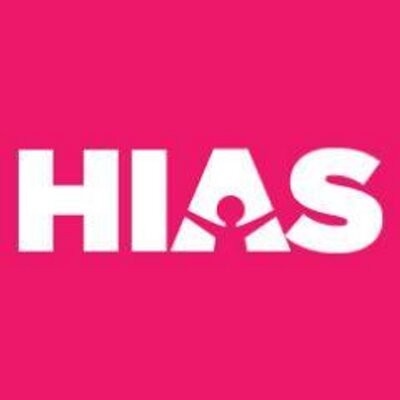 HIAS
Posted on Sunday, September 17, 2023
POSITION SUMMARY:
HIAS Kenya seeks to recruit an Economic Inclusion Associate who will support Economic Inclusion activities at HIAS various sites. In particular, the Associate will: Support social and economic protection of vulnerable refugees through integrated services and support economic recovery activities for refugees and host communities in Nairobi. The Associate will conduct occasional field monitoring visits to the camps.
ESSENTIAL FUNCTIONS:
Provides support and follow-up to targeted cases for the Graduation Model or the SESP program (GMA).

Register and update agreements, support plans, follow-up actions and graduation criteria for each case in the data system.

Update the physical file of each case in the GMA.

Make home visits to families who are in the targeting process.

Provide periodic follow-up (minimum twice a month) for 12 months, to each case targeted in the poverty alleviation programs

Process the application and delivery of monthly cash assistance for families registered within the GMA or the SESP program.

Make referrals and accompaniments to families within the poverty alleviation programs for accessing services.

Call and monitor financial management and other training required by the poverty alleviation intervention.

Coordinate and refer cases to the different service areas according to care requirements (Livelihoods, Legal protection, Gender based violence and Mental health and psychosocial support)

Coordinate activities of follow-up and accompaniment of cases with Community Volunteers.

Coordinate jointly with the various areas of HIAS, community actions that promote local integration in the different sectors.

Facilitate the processes of strengthening and accompaniment of the actions undertaken with social and institutional groups of the locality.

Strengthen the mapping of relevant neighborhood actors to later socialize it with the other areas of HIAS and local partners.

Make links with public or private institutions in sectors or districts that allow the refugee population free access to their services.

Participate in case evaluation committees and team meetings.

Participate in the Reframery McMaster university study by

Enrolling clients through information sharing and informed consent procedures.

Attending TOT training delivered by McMaster university.

conducting training to the identified cohorts of beneficiaries.

Prepares weekly, monthly and quarterly reports.

Any other duty that may be assigned.
QUALIFICATIONS & REQUIREMENTS:
A degree in Entrepreneurship, Social Sciences or Community Development or any other relevant course

At least 1-2 years' experience in implementation of entrepreneurship and livelihood programs in humanitarian settings.

Experience working with youth targeted programs and human rights programs will be an added

advantage.

.

Experience in online training and support

Knowledge of development issues, trends, challenges and opportunities and implications to community development

Excellent interpersonal skills, including the ability to build relationships with

colleagues.

Excellent written and oral communication skills, including presentation and report

writing.

Negotiation, influencing and problem-solving skills.

Ability to analyze information and evaluate options including planning skills

Proficient in computer skills and use of relevant software

Knowledge of Accountability to Affected Populations (AAP)

Knowledge of Prevention of Sexual Exploitation and Abuse (PSEA)
DISCLAIMER:
This job description is intended to describe the general nature and level of work being performed. It is not an exhaustive list of all responsibilities, duties, skills required or permanent location. Location is subject to change based on programmatic needs. Flexibility is essential as we grow and develop. The successful candidate must be comfortable in a fast-paced, changing work environment with many crucial deadlines. All team members may be required to perform duties outside of their normal work hours of responsibilities as needed.
SAMPLE HIRING PROCESS:
We are committed to a fair and respectful hiring process, and we do our absolute best to respond to every applicant. We prioritize communication and transparency with all candidates, even those who are not moving forward. Here's a snapshot of our hiring process:
Step 1: Submit your application!
Step 2: Phone screen with a Human Resources staff person.
Step 3: Interview with the hiring manager.
Step 4: Interview with a panel of HIAS employees.
Step 5: Reference check.
Step 6: Offer and background check.
Step 7: Start your professional journey with HIAS!
Note: Some of our hiring processes may vary, and not all candidates will advance to each step.
ABOUT US:
Over one hundred years ago, the Jewish community founded HIAS (originally the Hebrew Immigrant Aid Society) in New York City, the immigrant gateway to America. Supporting Jews fleeing persecution and poverty in Eastern Europe, our founders were guided by the traditions, texts and history of the Jewish people—a history of oppression, displacement and diaspora. HIAS has since helped generations of Jews facing violence because of who they were, and HIAS remains committed to helping Jewish refugees anywhere in the world. Today, our clients at HIAS come from diverse faiths, ethnicities and backgrounds, as do our staff. We bring our experience, history and values to our work across five continents, ensuring that refugees today receive the vital services and opportunities they need to thrive.
HIAS is a learning community, committed to diversity and inclusion. We do our work with integrity, accountability, transparency and a commitment to the highest ethical standards. We seek employees from diverse backgrounds and life experiences to join our teams located in the United States and across the globe. People who identify as BIPOC, people with disabilities, people from the LGBTQ+ community and people with lived experiences of forced displacement or immigration are all encouraged to apply. We are committed to building a diverse workforce that reflects our vision, mission and values.
VISION:
HIAS stands for a world in which refugees find welcome, safety and opportunity.
MISSION:
Drawing on our Jewish values and history, HIAS provides vital services to refugees and asylum seekers around the world and advocates for their fundamental rights so they can rebuild their lives.
VALUES:
Welcome • Acogimiento • Hospitalité • (Hachnasat Orchim)
We Welcome the Stranger
Justice • Justicia • Justice • (Tzedek)
We Pursue Justice
Empathy • Empatía • Empathie • (Chesed)
We Approach our Clients with Empathy
Partnership • Compañerismo • Coopération • (Chevruta)
We Believe in Changing the World through Partnership
Courage • Coraje • Courage • (Ometz)
We Act with Courage to Build a Better World
Resilience • Resiliencia • Résilience • (Ruach)
We Adapt and Thrive, Continuously Demonstrating our Resilience
DIVERSITY:
HIAS is committed to a diverse and inclusive workplace. All qualified applicants will be considered for employment without regard to race, color, national origin, ethnic background, ancestry, citizenship status, religious creed, age, sex, gender, sexual orientation, physical disability, mental disability, medical condition, genetic information, marital status, registered domestic partner or civil union status, familial status, pregnancy, childbirth, military status, protected veteran status, political orientation or other legally protected status.
SAFEGUARDING:
HIAS is committed to the protection of children, vulnerable adults and any other person from any harm caused directly or indirectly due to their coming into contact with HIAS. We will not tolerate sexual exploitation, abuse or any form of child abuse or neglect by our staff or associated personnel. Any candidate offered a job with HIAS will be expected to sign and adhere to HIAS' Code of Conduct and Safeguarding policies. All offers of employment will be subject to satisfactory references and appropriate screening checks, which can include criminal records. HIAS also participates in the Inter-Agency Misconduct Disclosure Scheme. In line with this Scheme, we will request information from job applicants' previous employers about any findings of sexual exploitation, sexual abuse and/or sexual harassment during employment, or incidents under investigation when the applicant left employment. Likewise, HIAS will share this information when other organizations inquire about current and former HIAS staff as part of their recruitment process. By submitting an application, the job applicant confirms their understanding of these recruitment procedures.