Kindergarten – First Grade Elementary Lead Teachers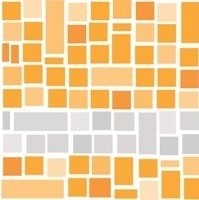 Hannah Senesh Community Day School
Full-time
Brooklyn, NY, USA
65,000 – 75,000 USD per year
Posted on Tuesday, February 21, 2023
Hannah Senesh Community Day School, a progressive, independent K-8 Jewish school in Carroll Gardens, Brooklyn, is hiring a lead teacher for early elementary grades to join our 2023-24 faculty. Applicants should be creative, thoughtful, and reflective educators who value working in a progressive school setting. The salary range for this position is $65-$75,000, commensurate with experience. Interested applicants should submit a cover letter and resume to Shelley Fogelson, Lower School Director, Hannah Senesh Community Day School at sfogelson@hannahsenesh.org.
About the School
Guided by our core values, Hannah Senesh Community Day School is an open and inclusive Jewish Day School committed to the rich mosaic of Jewish life. Our community reflects the great diversity of the modern Jewish people who find a warm and welcoming Jewish home at Senesh. Senesh teachers strive to achieve purposeful learning, active engagement, and meaningful connections with students, families, and colleagues. To learn more about the school visit our website at www.hannahsenesh.org.
Responsibilities include:
Teaching reading, writing, math, and social studies instruction through whole group, small group, and individual instruction
Designing hands on, engaging learning activities that provide opportunities for students to explore and construct meaning
Differentiating instruction and materials to meet the diverse needs of learners in the classroom
Helping students to develop social and emotional competencies
Keeping accurate documentation of student progress
Developing a warm, inclusive, and supportive classroom environment
Working collaboratively with grade-level team members on programs and supporting students
Building partnerships with parents to support student progress
Qualifications include:
MA degree in education
Three or more years experience working as a lead teacher in an elementary setting
Experience with structured literacy and Singapore math preferred
A "whole child" approach to teaching and learning that focuses on growth in academic, social, and emotional domains
Collaborates and works successfully as an integral part of a team
Excellent written and verbal communication skills
An ability to incorporate technology as a tool to promote learning
Diversity/Anti-bias training and an openness to a diversity of Jewish thought and practice
Hannah Senesh Community Day School is an equal opportunity employer.
See more open positions at Hannah Senesh Community Day School