Communications Coordinator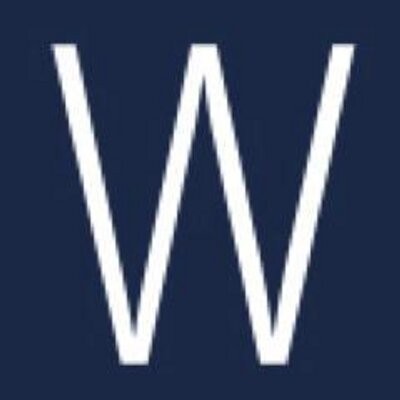 The Wexner Foundation
Job Functions:
Marketing & Communications
Employment Types:
Full-time
Locations:
New Albany, OH, USA
Compensation:
65,000 – 75,000 USD per year
COMMUNICATIONS COORDINATOR SUMMER 2022
WHO WE ARE
The Wexner Foundation is a pioneer in the field of Jewish private philanthropy, a field that has grown to include dozens of foundations that devote themselves on a national and international scale to the needs of the Jewish people. With a total of seven leadership initiatives for Jewish professionals and volunteer leaders in North America and public sector employees in Israel, the Foundation has set a standard for programmatic excellence throughout the Jewish world. The Wexner Foundation is based in New Albany, Ohio. For more information, see our website.
WHO YOU ARE
The Wexner Foundation seeks a creative, highly organized, and versatile Communications Coordinator for our organization. The Communications Coordinator will join a dynamic team focused on the Foundation's mission and will be based in New Albany, Ohio.
Reporting to the Foundation President, the Communications Coordinator will guide the strategy for Foundation communications and passionately promote the accomplishments and ideas of its network of leaders. The Communications Coordinator will ensure that The Wexner Foundation is a primary source, disseminator, and conduit of information regarding leadership in the Jewish community of North America and the Public Service sector in Israel. You are ceaselessly curious and eager to learn about the issues, experts, and innovative initiatives emerging in the North American Jewish Community and in Israel. It will be important to engage the Wexner staff team, Wexner Members, Fellows, Alumni, and Faculty, as both consumers and as an invaluable resource.
The Communications Coordinator will work closely with our team and with appropriate vendors and service providers as the Foundation's point-person on a variety of strategic initiatives. In addition, the Coordinator will manage our website and oversee all content and functions in order to maximize efficiency, excellence in web presentation, and user-friendly interface with our site.
CORE RESPONSIBILITIES
· Collaborate with Education team to develop, implement, and evaluate Foundation-wide and program-specific communication plans.
· Work with program teams on focused communication outreach and when applicable, with leadership on network-wide outreach and crisis communication.
· Generate online content and strategy that engages the North American Jewish community the Foundation's network including our Israeli Network.
· Support and activate appropriate communications platforms and strategies for effective communication of Foundation activities, and the work and ideas of the network
· Manage the development, distribution, and maintenance of all print and electronic documents, including, marketing resources, event materials, and foundation-wide documents, often collaborating with all program teams.
· Create and distribute the Foundation's monthly e-newsletter, WexnerLEADS by curating content from a diverse cross-section of network Members and Alumni; work with our LEADS team on creating an editorial calendar based on leadership curriculum and incorporate strong editing skills when applicable.
· Support and advance the Foundation team in the creation and development of online learning initiatives including branding of online sessions, researching speakers and faculty, marketing the calls to our network, and supporting all needs during the video calls.
· Curate content and increase network engagement through the Foundation's social media channels.
· Coordinate webpage maintenance ensuring that new and consistent information (blogs, initiatives from network members, and events) is current and all aspects of the WexChange database are functioning.
· Work closely with website support vendor and all program teams to create, update, and test events, applications, and reporting functions.
· Serve as liaison to vendors for contract work such as graphic design, printing, photography, video production, and conference media needs.
· Manage Foundation zoom accounts and various subscriptions to publications and online tools.
· Track and measure the level of engagement within the network over time
· In conversation with Wexner team, develop new and creative platforms for sharing leadership and Torah learning especially in spaces The Foundation has little or no presence.
QUALITIES OF IDEAL CANDIDATE
· High energy, maturity, collaborative professional with proven ability to serve as a unifying force and to position communications discussions at both the strategic and tactical levels
· Experience developing and implementing communications strategies
· Excellent writing, editing, and oral communication skills
· Highly experienced with Zoom and other online tools such as Wordpress, Survey Monkey, Constant Contact, and TEAMS through Microsoft Outlook.
· A strong track record as an implementer who thrives on managing a variety of key initiatives concurrently
· Relationship builder with the flexibility and finesse to "manage by influence"
· Sincere commitment to work collaboratively with all constituent groups, including staff, partner organizations, program participants, and alumni
· A self-starter and innovative individual able to work independently and enjoys creating and implementing new initiatives
· A commitment to the mission of The Wexner Foundation with a respect for diversity in the Jewish community and in Israel
ELIGIBILITY REQUIREMENTS The ideal candidate has at least 5 years of communications experience, ideally in an "in-house" leadership role covering areas such as messaging, marketing, website development and content, newsletters, and overall communications of organizational work. The ability to take knowledge and transform it into exciting and useful messages and disseminate it to the right audiences through the best distribution channels, is critical.
Some travel required. Position is based in New Albany, Ohio and preference will be given for local candidates.
WHAT WE OFFER
· Competitive annual salary of $75,000.
· Generous sick/personal and paid vacation days (plus Jewish holidays).
· Comfortable and convenient offices in a caring environment.
· Competitive retirement options.
· Excellent benefits package including generous medical and dental.
COVID CONSIDERATIONS
· The Foundation works with a Medical Advisor and Task Force to guide policy regarding COVID.
· We currently work 3 days in the office and 2 days work from home (optional)
· The Wexner Foundation requires all staff to be fully vaccinated for COVID-19. All applicants invited for an interview will be asked to submit proof of vaccination.
TO APPLY
Please send your resume and cover letter to info@wexner.net.
The Wexner Foundation is committed to providing equal opportunities in employment, and treating our associates and applicants without discrimination based on their race, color, gender, age, national origin, religion, sexual orientation, gender identity or expression, marital status, citizenship, disability, protected veteran status, or any other legally protected factor.