Hebrew Department Chair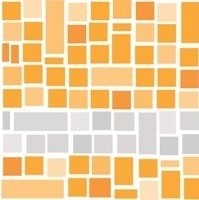 Hannah Senesh Community Day School
Employment Types:
Full-time
Locations:
Brooklyn, NY, USA
Compensation:
80,000 – 90,000 USD per year
Hannah Senesh Community Day School, a progressive, independent K-8 Jewish day school in Carroll Gardens, Brooklyn, is seeking an experienced and innovative Hebrew language Department Chair to lead our K-8 Hebrew program and supervise faculty members in this department. Our Hebrew program is based on the Proficiency Approach, in which students learn through engagement with Israeli stories, authentic Hebrew texts and materials, songs, games, and celebrations while teaching critical skills related to the four strands of language acquisition: listening, speaking, reading, and writing. Hebrew language lives in our classrooms, is woven into the fabric of our school program, and is purposeful and engaging.
This position is part of the school's educational leadership team and reports to the head of school. Competitive salary and benefits; $80-90,000 commensurate with experience. Interested applicants should submit a cover letter and resume to Head of School Nicole Nash at nnash@hannahsenesh.org. To learn more about the school visit the website at www.hannahsenesh.org.
Department Chair Responsibilities and Teaching Duties
Lead the development and implementation of Hebrew curriculum; oversee the department's curriculum mapping via Atlas Rubicon mapping software
Teach Bridge class for new students without prior Hebrew knowledge entering grades 3-6
Support professional growth and evaluation of Hebrew teachers through regular observation, goal-setting, weekly meetings, department meetings, and feedback related to teacher instruction and student learning
Oversee student growth in learning through the review of student assessments and teacher reports
Make recommendations regarding hiring, retention, and assignment of faculty
Stay up-to-date on best practices through participation in relevant professional organizations
Order materials and supplies, represent the department at school events, and arrange for substitute coverage
Collaborate with Judaic Studies Coordinator to integrate Hebrew and Judaic studies
Incorporate Hebrew language into the daily life of the school through special programs, holidays, and school projects
Create open channels of communication with parents and opportunities for involvement to enhance the Hebrew program
Perform other duties as assigned by the Head of School
Qualifications
Master's degree in education or a Hebrew-related field
Five or more years experience working in the field of Hebrew education
Understanding of the academic and development needs of K-8 students
Leadership and supervision experience
Training and a strong interest in diversity, equity, and belonging work
Strong interpersonal skills and ability to collaborate with faculty, staff, and parents
Strong verbal and written communication skills
Excellent organizational skills, attention to detail, and follow-through
Positive attitude, flexible approach, and a sense of humor
Eagerness to rethink and iterate on pedagogy and to develop new curriculum